With the holiday's coming, it usually means our little darlings are out of school. We adore our little darlings, but sometimes when cooped up, they get a little stir crazy. I always like to pull the art supplies out. Since I learned NOTHING about "real" art growing up, I wanted to make sure my son was introduced to many kinds of art. We have a great children's book about all the famous artists. I feel all sparkly when my son draws something and tells me he was trying to match the style of Picasso........or Monet..........or anyone I didn't even know existed until college. (that's what happens when you grow up in a rural area......I can tell you 7 different diseases potato plants get......but couldn't have told you one famous artist)
Kathy is an art teacher! She has a cool blog full of art projects she does with her students.
Art Projects for Kids
......She teaches "real" art. Her blog has so many different types you can try with your child today! I love how she has a list on her side bar breaking it down by age.
She goes step by step on some projects. Doesn't this seem completely do-able? I wouldn't have thought so by looking at the painting alone.
And this below...........have a child draw his wild side and his calm side. I can't wait to try this with my son........I'm afraid both sides will look the same........and it won't be the calm side.

If you're like me, you have thousands of extra magazines laying around. Have your children make these bowls from magazine pages! I see a grandparents present in the making.
Before you rake up all those leaves, gather some for art projects. I love this idea. Perfect for Thanksgiving morning.
This is so cool! Your name written on both sides.........makes a...............what?
While we're thinking Thanksgiving........why not this? She has some fancy artsy name for it......nice tutorial.
My son has been bring home some cool art. My husband thought I was crazy when I hung empty frames in the hall........that's where I hang his art. I can change it out easily if needed.
I thought this was really cool. Initials are such a craze right now........this would be a fun project for me! Heck with the kids.

********************************
Thank you to my Holiday Sponsors! I still have room left for next week if you are interested in gaining more exposure. Please email me for details.
Krjdemmon@comcast.net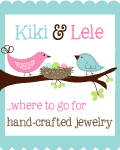 kokeshi love
Sharon Foster Original Art
Initial Designs
Alyson Garvey Jewelry Designs